What is Jumbago Hope?
Jumbago Hope is an event planning organization that coordinates fundraisers to support various charities. Founded by a teenager from Minnesota, the organization hosts events and sells products to raise money for charities. Inspired by the movie "Taken" and Ashton Kutcher's Thorn: Digital Defenders Of Children, Jumbago Hope is currently raising money to donate to Ashton's work. Through events & apparel, Jumbago has made a big difference towards the fight against sex trafficking.
The Inspiration
Photos from our first fundraiser! Proceeds from this event went to HOPE International.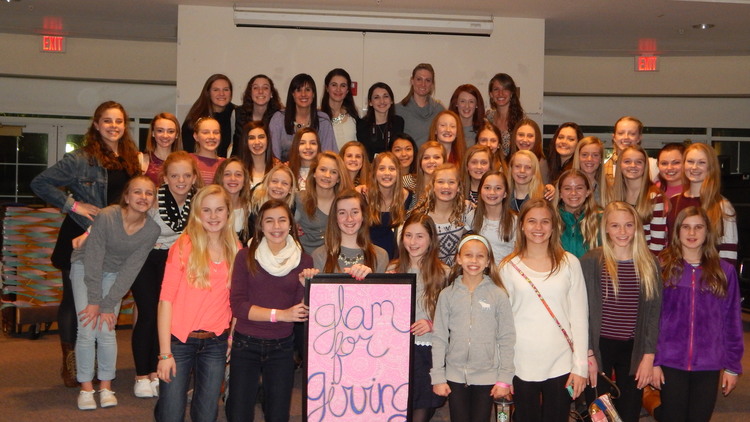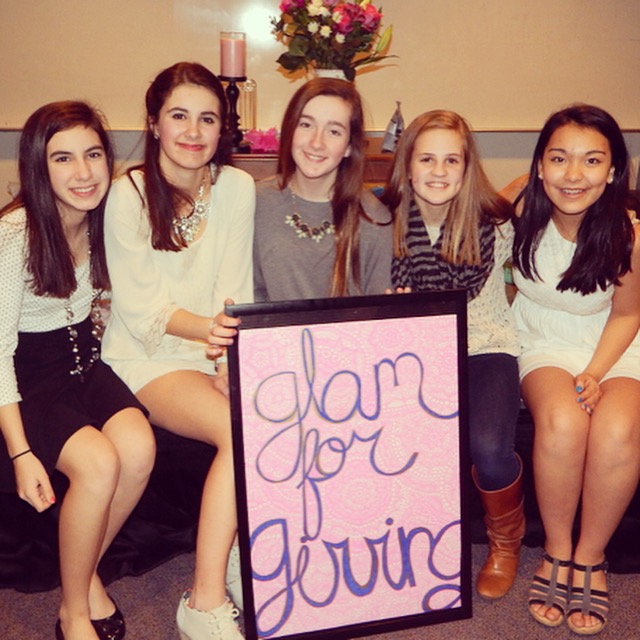 Written by Annika Van Nest, founder of Jumbago Hope
For Spring Break in 2014, my family and I went to Costa Rica. I was very blessed to be able to have taken a trip like this. I came home from the trip, and left the day after for Poland with my dad. The week in Poland was life-changing. The most impactful moments of my life began the day we took a road trip down to Auschwitz. Even though I don't believe in ghosts, seeing the concentration camps where people were tortured and families were destroyed only decades before was both challenging and momentous. I could feel the evil of the Nazi party as I explored the camp. As I saw where the victims were shot, hung, and burned, I couldn't help but ponder on the fortunate life I was currently engrossed in. After having a great time in Costa Rica where I was beyond blessed, it made it even harder to see these living conditions.
This whole experience caused me to reflect on my fortune. I can still remember how everything looked and felt. On the way back to the hotel, I was just asking God why he had sent me there. And to be honest, I couldn't find a solution. That night in the hotel, as I laid awake in a pitch-black room I instantly began imagining all of the ghosts of the victims of Auschwitz coming at me in unison. This vision immersed my body in a feeling of utter horror and loneliness. I laid down put my hands in the air and began crying. These thoughts began a reflection on safety. I knew that it was God talking to me that night. God told me to not be afraid and that there was a reason that he took me to see that hard time in history. I just needed to wait because I would do amazing things with this experience. I was determined to find the reason behind the messages sent to me from the Lord. I went into months of sadness while I waited for God to give me a sign of why I had to go through that. I kept praying about what the reason was and one day, I discovered the long awaited reason! I thought about how the victims of Auschwitz must've felt lonely so often, and how I felt an exact replica of that emotion. This feeling of loneliness makes it hard for a person to keep hope. And to me, hope is one of the things that makes us human. This feeling keeps us determined and fierce, and guides us closer to god. I thought about all the people around the world who must be facing this loneliness and this lack of hope. So I knew there was something I could do! After lots of prayer and support from friends and family, I eventually set out to raise money to help these people get back some hope. And I had a fundraiser that raised $1000 for Hope International and now Jumbago Hope is in action as well! After presenting, researching and watching movies about sex trafficking, and hearing Ashton speak about his mission for Thorn, my heart ached to help make a difference. After lots of hard work we are so excited to share Jumbago Hope with you and watch it grow. Thank you for helping make a difference to change humanity for the better!
Annika Van Nest
Annika is a young, passionate entrepreneur motivated by a horrifying reality that directly affects even her affluent hometown of Edina, MN. While Annika loves spending time on the lake and time with friends, she harbors heartfelt concern for peers who may, in those same moments, be victims of sexual crimes. Annika is not a girl to let her passions die. In 2015, she founded a non-profit, taking a middle school assignment and turning it into real help for those in desperate need of support and rescue from the most devastating type of crime. Having seen the barbarity of child pornography and sex trafficking through Ashton Kutcher's organization, Thorn, she was inspired to take action too. Annika is excited to introduce you to Jumbago Hope, an organization which raises money to insure that young girls and women who have been affected by the horrors of sexually motivated crimes get the help they need.
MEET THE TEAM
15 high school girls, from 7 different schools. This is who we are…
COMING SOON!
CONNECT WITH US ON INSTAGRAM! @JUMBAGOHOPE